Second year, Winter time.
Last edited by Caranthir on Tue Nov 14, 2017 1:12 pm; edited 1 time in total
Weaver of Stories




Join date

: 2017-09-01



Create sentient raceNymphs
Tile
3913
Base Creation Cost x 3 = 22 x 3 = 66 Divine Power Points
Rejection Verdict:

Insufficient Divine Power!



Join date

: 2017-09-06



Command Avatar

Divine Power Cost: 15 points



Join date

: 2017-09-01


Location

: Plane of planes



Avatar Creation (for the Fuccubus in tile 1928):
Syrine
Syrine is the most dominant mentor, leader and polyamour creature. She loves to be loved. By all. And asks a favor from them in return.
Her very nature is alluring as well as wise to predict the alternative roads that open ahead. And the alternative options to offer to anyone who fell under her desire. And there's no one who can resist to her irresistible appearance and magic.
If she dies, her very soul can possess the next most dominant creature in the area and slowly changes her form back to Herself. She is the name of her God on this place. She can offer you everything you want. Just a small favour in return.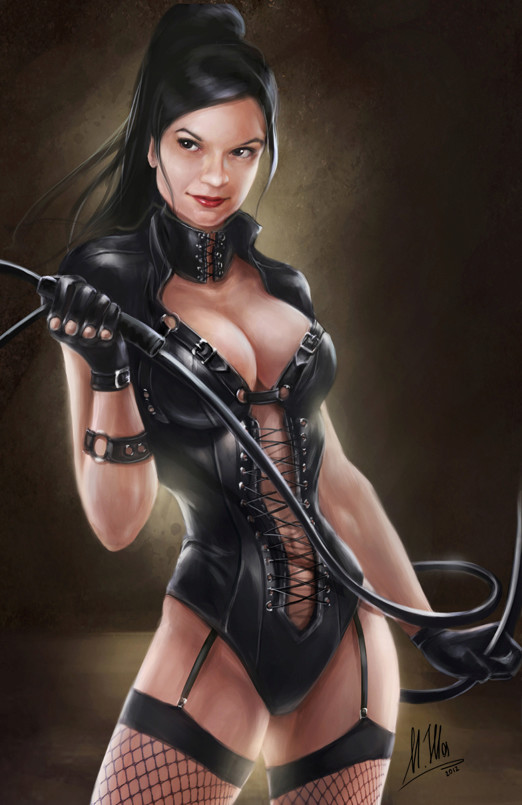 Join date

: 2017-09-11



Freya wrote:

Create sentient raceNymphs Tile 3913

Base Creation Cost x 3 = 22 x 3 = 66 Divine Power Points

Rejection Verdict:

Insufficient Divine Power!
Divine Order Rejected
Sentient Race Creation during the 2nd Era

_________________
Charon the Primordial Arbiter in Games of Divinity
The Law that Governs over All




Join date

: 2017-08-30


Age

: 34


Location

: Styx, Acheron



Race: Non Sentient -Animal
Tile: 1620 ( random)
Name: Djinn riden runners
Appearance: As below with orange blood and the orange symbol of Isilo in their eyes.
Size:3,5-4m head to toe.
Lifespan:60-75 years depending on the hardships. 42 days incubation until hatched.  2 years to maturity.
Senses: Excellent sight, extraordinary reflexes.
Diet: The Djinn riden runners don't need to drink water. They produce it themselves and take enough from their food if they ever need extra water.  They eat roots, leaves, insects,flowers , grass and fruits.
Habitat: They can live in any temperate or warm climate. They can survive in the cold but they will choose to migrate on the first chance they get. They prefer tropical jungles or savanas.
Reproduction: They lay huge eggs almost every other day. They lay and lay and never stop laying eggs.
Society: They live in small herds of 20-25 where one dominant male leads with a handful of younger ones and many many females.
Traits (and quirks):
Running: These creatures can run! They can reach 80kmph (50mph) while sprinting, or keep a steady speed of 50kmph (30mph) for long distances. Their long and strong legs can cover a good 5m (16ft) in a single stride.  Though they cannot fly, their wings are not useless. They are used as rudders to help them change direction while running. Their maneuvers are unlike any creature's. They are able to react amazingly fast and effectively at any speed (magical ability).
Offence: Their legs have to long toes and a long and razor sharp claw. Their slashing kicks are so terrible, they can literally kill big predators with one strike. They can only kick forward. Sneaking from behind might be the only way to avoid it.
Defence: Although very capable of killing their predators, the Djinn ridden runners are, how should I say it... they are not the sharpest tool in the shed. Their eyes are actually covering the biggest part of their head, and are individually larger than the brain. That is why they only choose to fight when they have no other choice. If they get attacked, open their wings and run around in circles while shrieking as if they were possessed, thus alarming everyone around it. As they open their wings, they release a dust that makes their feathers start to sparkle and create a strange illusion that dazzles the enemy. Even if the enemy is able to resist it and attacks, he will still find it difficult to target the Djinn riden runner. (Magical Ability)
Animal training and husbandry: Though stupid and possessed, they can be trained. Putting a saddle on them might make them shriek for a while but they eventually get used to it. Once they do, ridding them will only be a much easier task. Teaching them how to obey orders and following the rider's directions might take a bit more time, but they can learn.
Herding them isn't difficult. Once you get them in a tall fence they will just happily run in circles within it... they might never really try to break it. As long as the space is enough for them to run around they will be happy.
Byproducts:
-Their meat is lean and dark and a extremely rich source of protein and metals. Each bird can provide about 150kilos of meat.  
-Their eggs  are also an rich source of protein and can feed up to 10 people at a time since they weight about 3kilos (7 pounds) each. One egg can cover the nuticional needs of the day for a small familly.
-The Eggshell is so hard, that if one learns how to cut it without totally destroying it, the shell can serve as "pottery": Storing vassal, water container, bows etc.  It also has various other uses:
It can be used as a fertilizer. If turned into dust and mixed with the Djinn ridden runner's excrements, it can create a perfect manure for fertilizing plants.
They are also an excellent vassal to move seedlings since the shell feeds the soil you fill them with, with enough nutricion for months.
It can keep away certain insects and pests and can provide a great insect and pest protection if mixed with plants with the same quality.
It can also be used to help skin growth over cuts and other scaring skin damage.
If one uses good tools, the eggshell can provide small and strong items like buttons, harpoons and fishhooks, pin-like tools and bead needles. The better the tools the more rifined the items can be.
-The feathers are durable and maintain their colour and beauty for years if properly maintained. They can provide excellent decoration and clothing.
-The claw can serve as a dagger, knife or any kind or precision cutting tool.
-The dust that covers the Djinn ridden runner's feathers is actually produced by its skin. If the skin is tanned to perfection and then magically processed, it can provide a very flexible light armor that has the ability to give your enemy a false image of your exact position, thus missing some of his attacks.
-Their extraordinary reflexes are due to a glen that takes most of his head's space. This glen produces an reflex enhancing substance that can be used if alchemically processed. The resulting potion, offers a boost to the reflexes and running speed at a cost of fatigue at the end of its duration.
Last edited by Caranthir on Fri Nov 17, 2017 4:48 pm; edited 1 time in total (Reason for editing : Placing it randomly on the World)



Join date

: 2017-09-03





Similar topics
---
Permissions in this forum:
You
cannot
reply to topics in this forum